KATCHEY LIFE SCIENCES SOLUTIONS
Katchey offers a comprehensive portfolio of solutions for the equipment, reagents, chemicals, kits, and consumables needed in all your life sciences research and diagnosis.
Our solutions are focused on six key areas: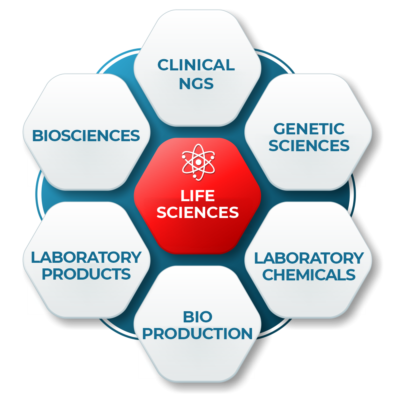 BIOSCIENCES
Our Biosciences division is uniquely positioned to address all your life science needs.
We have an extensive market-leading portfolio, with the most peer-referenced products in the Life -science industry.
We offer complete workflow solutions and integrated systems of instruments, reagents, software that guarantee efficiency, accuracy, and superior reliability.
Comprehensive technical expertise and support plastics for all life science applications are additional benefits we offer.
TECHNOLOGIES:
Real Time PCR

Sanger Sequencing

Digital PCR

Microarrays
RESEARCH:
Biomarker Discovery and Analysis

Translational and Clinical research

Pathogen detection (Formerly Microbial)

AgriGenomics
APPLIED:
Forensics

Animal Health

Molecular Diagnostics Development
OUR LIFE SCIENCES PRODUCTS
OUR PARTNERSHIP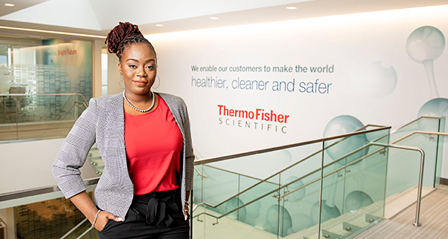 Katchey can offer these robust solutions because of our Life science Partner, Thermo Fisher Scientific Life Science Group.
Thermo Fisher Scientific has leading innovative technologies and profound applications expertise because of the tested and trusted brands it has in her portfolio, brands such as:
Thermo Scientific

Applied Biosystems

Invitrogen

Fisher Scientific

Unity Lab Services

Patheon
Because of these robust arrays of quality brands, Katchey can offer a complete portfolio of life sciences solutions and capabilities that are matched by none.
We wish to help you to accelerate life sciences research, solve complex analytical challenges, improve patient diagnostics, and increase laboratory productivity.
We deliver a comprehensive portfolio of validated products, expertise and application support when needed.
In line with our slogan "zero defect, zero error", precise results, consistent performance and excellent after sales support are what you can expect from us.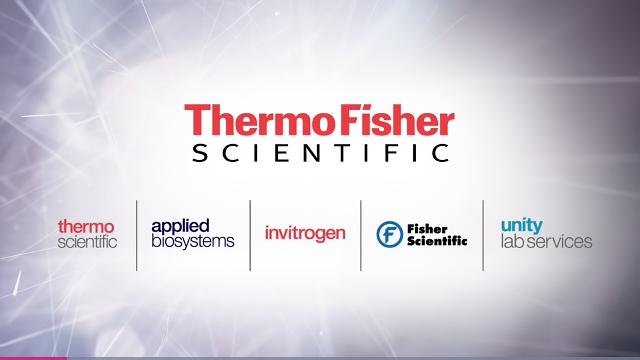 Thermo Fisher Scientific is retiring the Life Technologies brand. The Applied Biosystems, Invitrogen, Gibco and Ion Torrent brands remain within the Thermo Fisher Scientific family of brands, alongside the Thermo Scientific brand while The Molecular Probes, Novex and Ambion brands have become product line names under the Invitrogen brand.
Thermo Fisher Scientific is phasing out, the Life Technologies logo on our packaging, shipping materials and on our instruments/products.
You will begin to see the Thermo Fisher Scientific logo on shipping materials. You will also begin to see new versions of the Applied Biosystems, Invitrogen, Gibco and Ion Torrent logos—with references to Thermo Fisher Scientific—on the product packaging for those brands and on some instruments.
You will no longer see the Molecular Probes, Novex and Ambion logos on future product packaging, as these are now product lines under the Invitrogen brand and will transition to packaging with an updated Invitrogen logo.
While we refresh our packaging, you will find the same high-quality products that are developed, manufactured, and supported by the same life sciences team as there are no changes to our products.
There are also no changes to Thermo Fisher Scientific Scientific product packaging because of this brand transition.
Katchey has an in-house Life Science Specialist who attends to all your queries as well as the ThermoFisher technical specialists who are also on standby to attend to all technical questions on the Life Science Products.
Once an order is placed, an order confirmation is sent out to the customer via email. This includes the estimated time of delivery of the solution requested.
Katchey Company Limited offers 1 year warranty from date of shipment from the manufacturer's factory.
For chemicals and reagents, customer specification is taken seriously to ensure that the expiry date is communicated before supply.
We usually respond within 48 hours of receiving your complaint(s). The time of resolution may vary, depending on the nature of the malfunction.